Nothing matters morethan family.
Wishlife is a pioneering digital platform that enables families to capture, organize and share meaningful stories and guidance.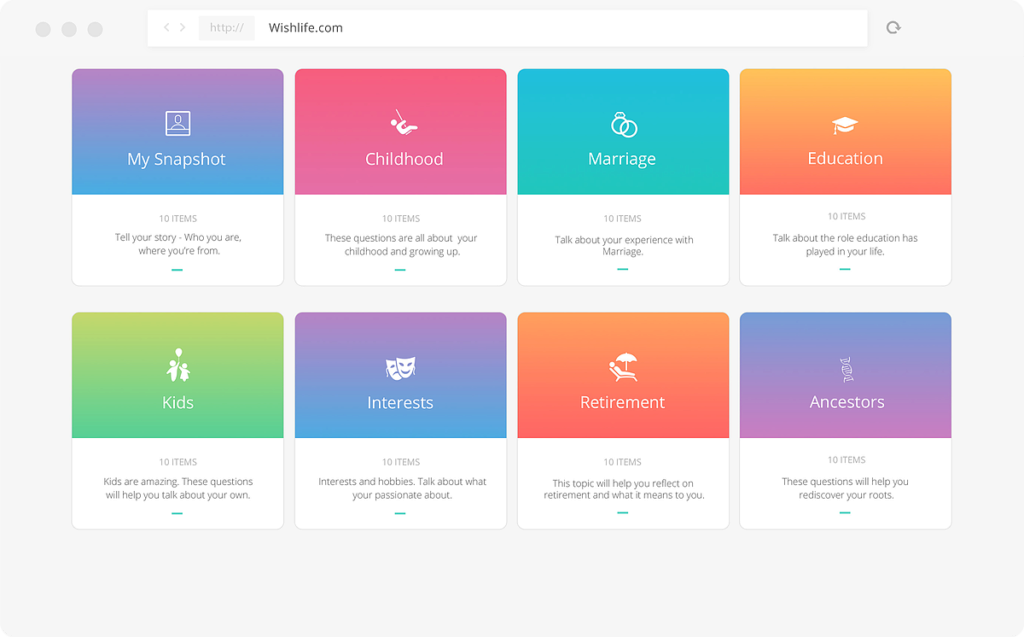 There's more to wealth than just money.
Wishlife uses multimedia to build a multidimensional, multigenerational legacy, protecting a family's qualitative emotional assets.
Instructions and Wishes
Assemble, organize and share explicit instructions with family.
Safe and Secure
Wishlife takes data security very seriously. That's why our platform is built with the highest level security and 256-bit AES encryption, passing the most stringent security requirements in the finance and healthcare sectors.
How can I get Wishlife?
Check to see if your financial advisor is a Wishlife Partner.